WHAT IS THE IMMERSIVE MACHINE?
The Immersive Machine is an Arizona escape room adventure!  Our focus is on story-driven experiences.  What that means is we believe in full immersion into the world we have created for our players. We like to make you and your team feel like the main characters in the story.  We guarantee fun for the whole family. It's great for both new players and experienced escape enthusiasts. We aim to entertain with lots of humor, fun movie/game references and puzzles for all kinds of problem solvers.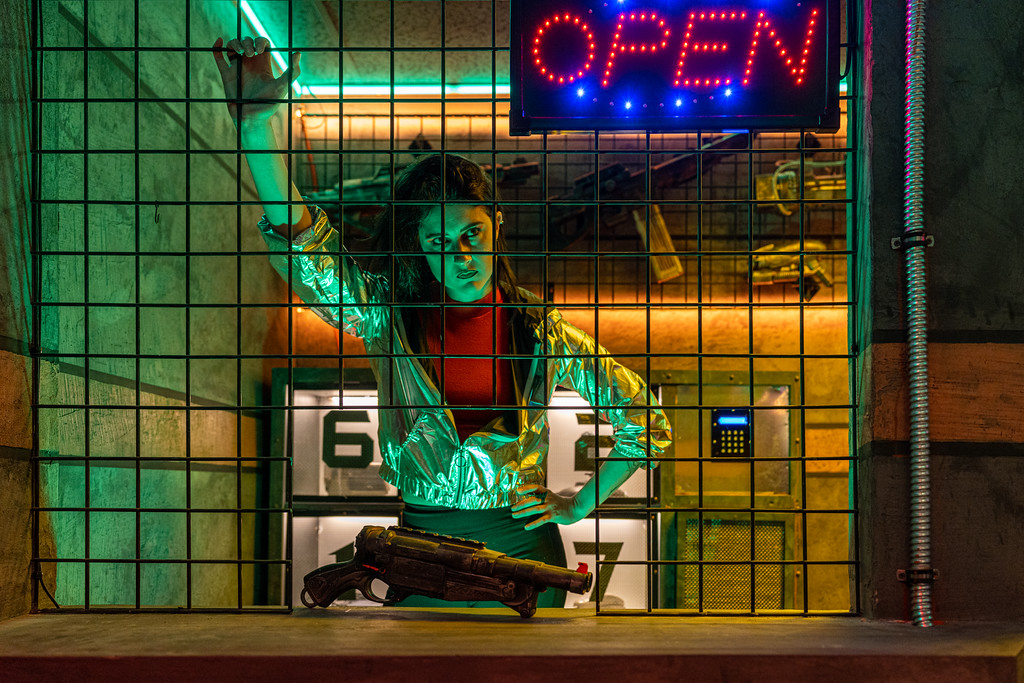 The resistance needs your help to smuggle the cybernetic's upgrade doc, Sal, and his secret tech off the planet. Are you skilled enough for the mission?
(This Escape Room is adventure themed, not at all scary, and is great for all ages.)
Book Now
WHY IS IT CALLED AN ESCAPE ROOM IF YOUR GOAL ISN'T ALWAYS TO ESCAPE THE ROOM?
Escape rooms got their name because the goal of most early escape rooms was to escape. Every escape game is different, with unique missions and goals that players must achieve to advance the story line.  In our escape room adventure, you will never be locked in one of our rooms and are free to leave the room if needed. While the goal typically isn't to escape the room, we use "escape game" to describe our experience because customers know the term and our games give players a chance to escape reality for a bit, and immerse themselves in a different time and place for an hour.
Want to hear about upcoming missionS?
Join the Resistance mailing list!
ARE THE ROOMS PRIVATE OR SHARED?
Our rooms are always private. We will never pair you up with strangers. That being said, how you find your team mates is completely up to you.
HOW MANY PEOPLE CAN PLAY AT ONE TIME?
Sal Cybernetics's is designed for 2-6 players. There is a minimum of 2 players needed to play the game effectively.
HOW EARLY SHOULD WE ARRIVE?
Please arrive at least 15 minutes before your game to give you time to park, sign waivers, use the restroom, and be ready to dive in to our cyberpunk universe!
WHAT IS THE MINIMUM AGE LIMIT FOR YOUR ROOMS?
We allow all ages, but children under the age of 13 must be accompanied in the room by a parent or guardian. All other minors must at least have a parent or guardian present in the building.
HOW LONG WILL THE EXPERIENCE LAST?
That depends on how quickly your team beats the game! You are given up to 60 minutes to complete your mission. We suggest you arrive 15 minutes before your scheduled game, count on at least 1 hour 15 minutes for your experience.
More